Cremation Services in Vernon, Salmon Arm, and Kamloops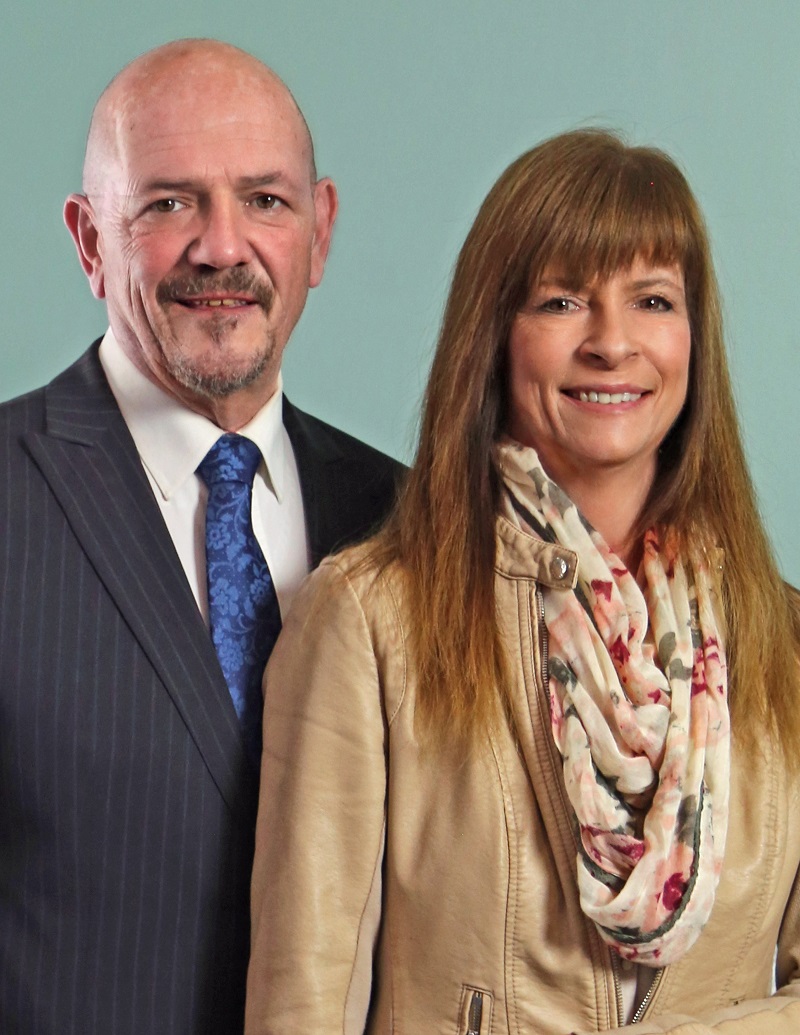 Vince and Tammy Fischer have been caring for families needs for over 25 years. Let us help you with your arrangements with caring and compassion.
Funeral Director Profile
Vincent Andre Fischer Jr.
My introduction to the funeral industry came in September of 1977 after our family moved to Kelowna BC from Winnipeg, Manitoba, where I was born and raised. My father, Vince Fischer Sr. was a funeral director for 37 years and retired in 2000. While I was attending George Pringle Secondary School in Westbank, BC, I would go with my father after school and in the evenings and help him in the funeral home where he worked. Whether it was transferring bodies, washing cars, or cleaning the building, we did it all.
In 1980 I graduated grade 12 and my family then moved to Penticton, BC where we started our employment with Penticton Funeral Chapel, 501 Winnipeg St., Penticton, BC. My job description included transferring of bodies to and from hospitals, senior facilities and other funeral homes, assisting in all autopsy's at Penticton Regional Hospital, cutting grass, washing cars, cremations and assisting on funerals. Because this was a family funeral home, there was no opportunity for advancement with the company so I decided to move to Vancouver in 1986.
I started my career in Vancouver with Hamilton's Mortuary on Fraser St.
which was owned by the Lowen Group of funeral homes. There I gained a tremendous knowledge of embalming and arranging funerals with families. In 1988, in order to further my career, I wrote and obtained my embalming qualification diploma through the province of British Columbia, Ministry of Advanced Education and Job Training.
In 1989 I was then offered a position with First Memorial Funeral Services, Kingsway St., Vancouver, which was owned by Service Corporation International (S.C.I.) In my position as the service coordinator, I was responsible for 15 staff, coordinating all funeral arrangements, embalming and service times. S.C.I. transferred me to Forest Lawn Funeral Services, Burnaby, BC which was the company's "flagship" of funeral homes where I improved my service levels and meet with all situations. I also became involved with pre-arrangements and pre-payment of funerals.
In 1994 I was offered a position with Personal Alternative Funeral Services, Aldergrove, BC,. I worked for Personal Alternative as a funeral director/arranger until I moved to Salmon Arm, BC in May of 1999 where I developed and was the General Manager of what was "Select Funeral Services & Crematorium Ltd."
In June 2001, my wife Tammy & I purchased Select Funeral Services & Crematorium and now operate as President and Secretary of Fischer's Funeral Services & Crematorium. We are family owned and Canadian independent funeral home with a long term commitment to Salmon Arm and the surrounding areas.
We provide a comprehensive range of funeral services from direct funerals to funerals with burial and cremation services. We are able accommodate and host memorial services in Salmon Arm. Contact us for caring and compassionate help with your arrangements.