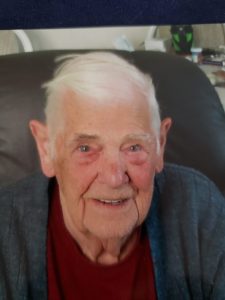 January 10, 1930 – August 11, 2018
at the age of 88 years
Bob was born January 10, 1930 at Vancouver, BC. He lived in Richmond, Surrey and moved to Chase, BC in 2008. He passed peacefully on August 11, 2018 in Kamloops, BC.
Bob is survived by children Patti, Doug, Susan and Jim, nine grandchildren as well as six great grandchildren. No service by request.