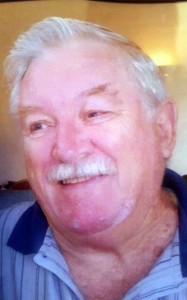 February 10, 1938 – November 3, 2015
at the age of 77 years
A Celebration of Life will take place on Friday Nov. 27th at 3 pm at Church of God at 3705 Mission Springs Dr. in Kelowna.
BRANKSTON – William Joseph Sydney (Bill) passed away at age 77 on Tuesday Nov. 3rd at Hospice House in Kelowna, BC with his loving wife and daughter by his side.  He was born on Feb. 10, 1938 in Port Alberni, BC.
Bill was predeceased in death by his parents, William & Dorothy Brankston, daughter Karen Brankston and brother John (Jack) Brankston.
Bill is survived by his wife Violet Brankston, son Keith (Irene) Brankston, daughter Katherine (Kevin) Eliason, step-son Steve (Gayleen) Nelson, step-daughter Carol (Myles) Thrift, seven grandchildren and one nephew.
The family would like to thank the nurses and volunteer staff at Kelowna General Hospital and Kelowna Hospice House for the loving care and attention given to both Bill and the family members during his time there.
In lieu of flowers the family would request donation be made to Central Okanagan Hospice House #104 1456 St. Paul Street Kelowna BC V1Y 2E6 or at www.hospicecoha.org/donate-coha indicating Kelowna Hospice House.