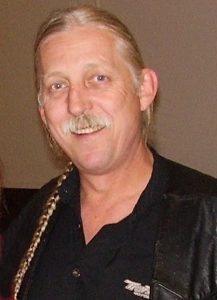 August 17, 1952 – July 4, 2018
at the age of 65 years.
A celebration of Louie's life will be held at 1:00 p.m. on Sat. July 28, 2018 at Fischer's Funeral Services, Salmon Arm.
Louie Dionne, age 65, died July 4, 2018 at Royal Inland Hospital, Kamloops due to injuries sustained in a motorcycle accident on June 18, 2018 outside Grindrod, BC.
He was born to parents Joyce Mavis and Ulysse Joseph Jacqes Dionne on August 17, 1952 at Medicine Hat, AB, Canada.
Left to mourn are; his loving wife Karen Wilson, sister Jacqueline (Ed) Labelle, brother Terry (Marylynn), stepchildren Amanda (Tristan) Ryder and their children Atlas and Emmit, Lee Renschler (Robin Fechko) and their children Graysen and Darien as well as his many nieces and nephews Kathy, Brian, Tim, Joe, Michelle, Paul and Sabrina.
Louie grew up in the White Rock/Surrey area and moved to Enderby in 1996 where he was a mechanic in the area. He loved to work on the older Harley Davidsons and enjoyed rides with his many friends. He loved to play drums, guitar and sing and jamming. He was a kind, loving man who openly accepted everyone indiscriminately and would help those who needed it. We all enjoyed his many true life stories he would tell that would cause abundant belly laughs and keep everyone entertained for hours. Special thanks to the staff of Royal Inland Hospital for all their wonderful care.
He will be dearly missed.