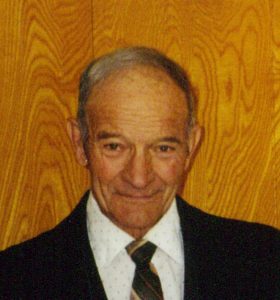 October 11, 1926 – January 16, 2019
at the age of 92 years
Ed was born October 11, 1926 in Transcona, Manitoba and passed away January 16, 2019 on his farm in Grindrod, BC
Ed was the son of a CN watch repairman and in his younger years he was an office worker in the Powell River paper mill. His main interests in life were horses, family and farming. In 1955 he married his wife Gladys and in 1958 they bought a 320 acre farm in Grindrod and his dream of being a full time thoroughbred horse breeder and farmer came true. They had three children: Louise (Neville) Smith, Karen and Stanley (Candy). Their farm raised crops, children and horses that he was proud of. He was very proud of his three Horses of the Year: Summer Lil, Fleet Reserve and Lord Rosberg. He also had numerous divisional champions. In 2018 Ed was inducted into the BC Horse Racing Hall of Fame for his accomplishments in the thoroughbred racing world.
Ed's ashes will be spread on the farm that he loved in a private family service in the fall.
He lived his life well, with no regrets, he dreamed big and made his dreams come true.