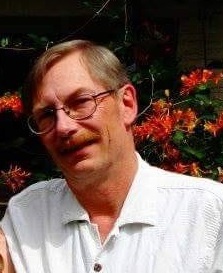 February 18, 1957 – January 31, 2019
at the age of 61 years
A Celebration of Life will be hosted by his family and close friends on Saturday, February 16, 2019 from 2-6 p.m. at The Little Mountain Field House, 250 30th Street SE, Salmon Arm, BC
It is with great sadness that we announce the passing of Paul Forness; beloved husband, father, uncle and friend. Paul passed away on January 31, 2019 after losing his 2nd battle to cancer. He is survived by his loving wife, Betty Ann of thirty years, his son Eric, and daughter Holly. His sisters Karen and Alison (Ray), nieces, nephews, in-laws and countless friends continue to carry his memory.
Paul and Betty Ann have lived in Salmon Arm since 1987, where they raised their two children. One of their favourite pastimes included camping trips with family and friends. Paul enjoyed a good game of golf which was more about sharing a beer and socializing than playing. He worked in the Forest Industry for approximately 40 years, where he was highly respected and valued.
A sincere thank you goes out to Dr. James Levins, Nursing staff and the "girls" from the Oncology Department at the Shuswap Lake General Hospital for their care and support.
Paul will be dearly missed and deeply loved by all who knew him. In honour of his memory, an informal drop-in for a Celebration of Life will be hosted by his family and close friends on Saturday, February 16, 2019 from 2-6 pm at The Little Mountain Field House, 250 30th Street SE, Salmon Arm, BC
On behalf of the family, a heartfelt welcome is extended to those who wish to share their memories and anecdotes at that time.