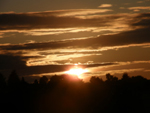 September 3, 1958 – May 6, 2014
at the age of 55
Born in Beechy, Saskatchewan September 3, 1958. Passed away May 6, 2014 in Salmon Arm, BC.
Daryl is survived by his spouse Susan Broadbear, mother June Erickson of Salmon Arm, father Bland Hoover of Vernon, brother Sid Hoover (Shelley) and nephews Matthew and Ryan Hoover of Calgary.  Daryl worked as a locksmith in Calgary then co-owned Silverline Security in North Vancouver until his retirement in 2009.
There will be no service per Daryl's wishes.
In lieu of flowers donations can be made to the Salmon Arm SPCA.