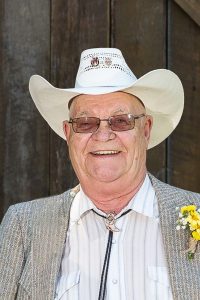 July 11, 1938 – September 13, 2019
at the age of 81 years
July 11, 1938 – September 13, 2019
Milt, affectionately known as "Milty" or "Old Smokey" born in Rose Valley, SK on July 11, 1938, peacefully passed away on Friday, September 13, 2019. After living in Maple Ridge, BC, raising his three children with his wife Carol (predeceased), he eventually settled in Salmon Arm. For many years, he worked for the City of Salmon Arm, but took the most pride in the days he spent working on the farm hauling hay and amongst the livestock. He had the belts, boots, and hat to match his cowboy persona.
He is survived by his three daughters Valerie (Steve), Bonnie (Evan), Colleen, plus five grandchildren, and one great-grand child. His feisty, but kind-hearted spirit will be remembered and missed. 10-4. Tap 'er light.
No service by request.