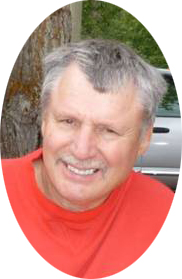 September 11, 1942 – May 2, 2019
at the age of 76 years
A Celebration of Leonard's life will be held Saturday, May 25, 2019 at 1:00 pm at the 5th Avenue Senior's Centre, Salmon Arm, BC
On May 02, 2019 Leonard McDonald Magri passed away peacefully after a long battle with Diabetes, Alzheimer's and Dementia.
He was 76 years old and lived in Salmon Arm since 1994. He worked 35 years with the CP Rail and retired here in Salmon Arm.
He had a love for his hunting, fishing and golfing. He is survived by his loving wife Margaret of 40 years, his 3 sons Jason, Scott and Darin, his daughter in law Linda, his sister Fran and brother in law Tony, (their daughters Mara and Paula) and Lens' three grandchildren Ella, Alexis and Ryan.
Many will remember him for his great quick sense of humor. RIP my darling you will be truly missed. You are in God's Hands now.
Until we meet again….I will love you always.