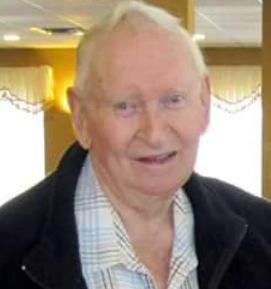 July 31, 1930 – February 3, 2020
at the age of 89 years
George Ronald Pengelly, 89 years old, of Salmon Arm, BC passed away peacefully on February 3, 2020.
Ron is survived by his three sons and their wives: Bill & Jody from Canoe, BC, Rob & Cathy from Vancouver Island and Darren and Darlene from Vernon, BC. He was a grandfather to five grandchildren and four great grandchildren. Ron was predeceased by his wife of 66 years, Eleanor, in 2018.
Ron lived a fulfilling life as a husband, father and friend. He will be missed by all who knew and loved him.
A special thank you to the people of Mt. Ida Mews in Salmon Arm, BC.
As per his request, Ron will be laid to rest February 7 at a private service for immediate family.