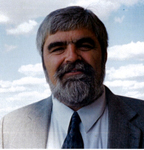 October 7, 1955 – March 2, 2015
at the age of 59 years
Les Sleeva, a miner in the Quesnel, BC region and a resident of Salmon Arm, B.C. was born in Canora, SK. and passed away suddenly March 2 at the age of 59. He is survived by his family; Lenore Sedman and her three children, Joe Sedman, Mike Sedman (Nicole), Lynda Sedman (Ryan Conley) and grandchildren Sandy, Tony, Alexander, Jessalyn, and Jacob. Also surviving are siblings Marlene Walls (Elwood), Darcy Sleeva (Cheryl Palmer), David Sleeva (Dini Storey), Kurt Sleeva (Rhonda), Brice Sleeva, Michelle Roepe (Patrick), Uncle John Farber, Aunt Stella Sleeva, 11 nieces and nephews and many cousins and friends. Les was predeceased by his parents Michael and Mary Sleeva of Lanigan.
Les was an entrepreneur (he operated businesses in drywall, construction, water well servicing, gold exploration and mining) and he was a life long student.  Although he graduated from high school at 16 and sampled engineering at University of Saskatchewan, he continued to study and learn throughout his life and had a wide range of interests in which he was self-taught. Les was well read and loved to discuss current events and politics. He was also known for his love of barbequing, a process which could never be hurried, and fishing and hunting.
Les's brilliant, imaginative, very funny sense of humour was ever present and his gentle wisdom imparted so that one would not even realize they were being advised.  Les was a kind and gentle giant, "Uncle Buck" and a mountain of a man with the gift of engendering respect from those around him while still making them feel at ease. He was a great story teller and jokester. His gentle, happy voice and wonderful smile will live on in our memories. He was indeed, a unique and influential man in all our lives. We loved him dearly and will miss his charm, wit, creativity, intelligence and cutting sense of humor. He left us far too soon!! 
 Les's family and friends celebrated his life and bid him farewell, March 7 at his mountain home in Salmon Arm.
 Memorial donations made be made to the Heart and Stroke Fund, Canada.