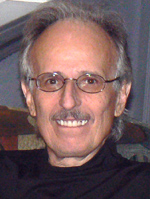 April 26, 1952 – December 8, 2015
at the age of 63 years
Celebration of Life:  Sat. April 16, 2016, 11:00 a.m., #16 2592 Alpin Paradies Road, Blind Bay.
Email confirmation to linden-lane@shaw.ca or phone 250 675-2773
It is with great sadness that we share the news of Theodore (Ted) Kenneth Peter Linden's passing on December 8, 2015, in Salmon Arm BC at the age of 63.
Ted fought a brave battle against pancreatic cancer, after being diagnosed in March. While the disease took some of his freedom and joys, he tried hard to be positive, kind and forgiving.
Ted was born in Kelowna B.C. to Tony and Nellie Linden the youngest of four children on April 26,1952. He is survived by brother, William (Bill) Linden of Kelowna, Sister Sadie Biffard of Kelowna and brother, Jerry Linden and his sister- in-law Laura-Lee of Blind Bay. Ted is also survived by one nephew Tim (Carol) Linden and their daughters Chelsea and Kennedy of Lethbridge, and two nieces, Kimberly Linden (Darren Vucurevich) of Lethbridge and Jodie (Floyd) Ryan and their sons Reese and Ayden of Kelowna as well as numerous cousins.
Ted was predeceased by his mother (Nellie) and father (Tony) Linden and his brother-in-law John Biffard. He goes to join his beloved pets Trouble, Angel and Star.
Ted graduated from Rutland Senior High school in 1970. He then moved to Alberta, living in Lethbridge, Medicine Hat, Calgary and then Chestemere.
Ted spent his younger years working in retail, forestry suppression and then worked for CP rail for 35 years, in intermodal.
In 1972 Ted was blessed to meet Bob (Wendy) Peters and they became lifelong friends.
After retirement Ted moved to Blind Bay, B.C., where he joined the Salmon Arm, Sicamous and Kamloops photography clubs and the B.C. Porsche club in Vancouver. Teds greatest joy was to take his camera and drive his Porsche looking for the perfect shot. Ted won several awards for his photography, but the joy was always in the getting there. Ted's other joy was doing Auto Cross racing with the Porsche club.
Celebration of Life will be held in spring of 2016.