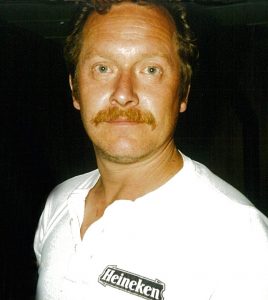 August 19, 1956 – October 11, 2019
at the age of 63 years
A service will be held Friday, October 25, 2019 at 6:00 pm upstairs in the Sicamous Legion Branch 99
Rob was born August 19, 1956 in Vancouver, BC, Canada and died October 11, 2019 in Sicamous, BC, Canada at the age of 63.
Son of Eero and Eva Nieminen, brother of John, Bruce and Bernie, loving father of Jessica and Chris and grandpa of Logan and Caleb. Rob was a lifelong resident of Sicamous and will be missed by many friends.
Rob was a smart and hardworking man, he was the best at what he did. He loved being with family and friends, listening to music, cars, cooking, reading, movies, and spending time in the outdoors.