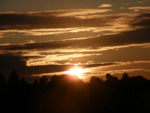 November 6, 1949 – June 3, 2019
at the age of 69 years
Renae was born in Vancouver, BC on November 6, 1949 and passed away in Salmon Arm on June 3, 2019, she was 69 years old.
She was a spunky, outspoken lady who liked to garden, bead and crochet and she will be missed by close friends Chris and Carol Wilson and her pet Che.
In lieu of flowers, please make a donation to the Women's Shelter.